The outside patio comes with wrought iron chairs and table and a charcoal grill. The patio has its own door into the cabin, for ease of access. The patio is a great space for family dinners outside!
A bonfire pit is located with great views of the sunset over the water.
The swimming area, while small, is adequate for one family and is nice and sandy.
Some of the best walleye fishing on the lake is located just yards off the island. Cabin rental comes with a canoe, kayak, and row boat, but boats and pontoons are available for rent. Delivery to and from the island upon arrival and departure is also included.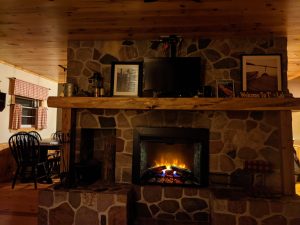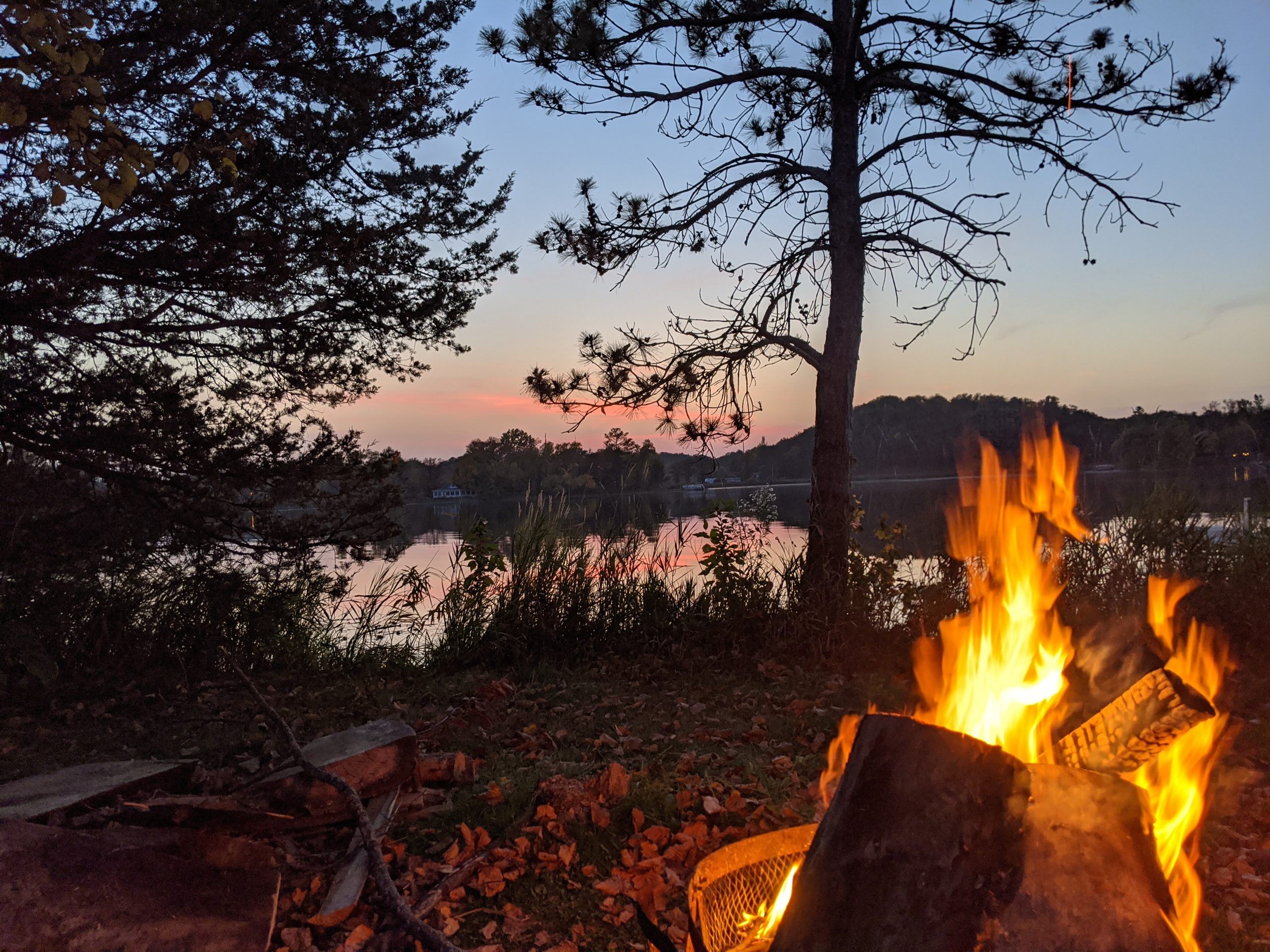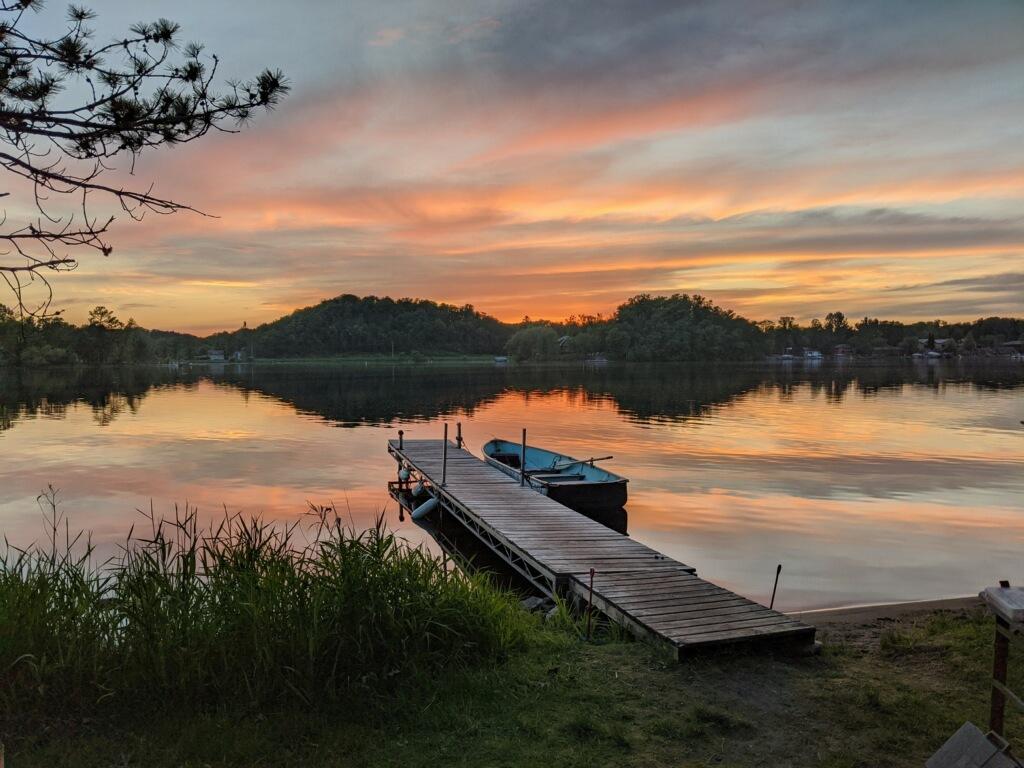 Area Activities
You'll be amazed at all there is to do and see within minutes of Sams Island Cabin! From golf to horseback riding, from shopping to rock climbing you'll find lots to do IF you even want to leave the island!
Golf
Pine Ridge Golf Club is a beautiful 18-hole championship golf course only 2 miles away. It is one of the most affordable yet challenging courses you'll find in this area. Ask us for a coupon if you're a first time visitor to Pine Ridge. Forgot your clubs? We have a couple sets you can borrow! Other golf courses in the area include:
Madden's (25 minutes away)
Cragun's (across from Madden's)
Grand View Lodge's various courses (35 minutes from resort), picture at left is from "The Pines" course
Little Falls Country Club (25 minutes away)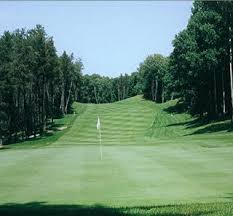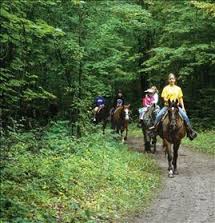 Horseback Riding
There are a couple of stables nearby for you horse-lovers.  Outback Ranch is only 15 minutes away in the beautiful Pillsbury State Forest and is open every day and Pine River Riding Stable is 45 minutes away, also open every day, and has a petting zoo.
Organized Family Activities
Campfire Bay Resort is located across the water from the island and has daily organized activities from tie-dying to woodworking that you can partake in. These activities are open to resort guests and neighbors of the resort. You simply need to sign up at least a couple hours ahead of time and pay the activity fees, if any.
Shopping
In addition to a mall and chain stores like Target and Kohls about 30 minutes away, there are some fun places to shop in the Brainerd/Baxter/Little Falls area. From cute boutiques to quirky antique shops, there's something for just about every shopping taste. Nisswa and Pequot Lakes, though about 40 and 50 minutes away, respectively, are also worth the drive with their fun shops and eateries.
Go Carts, Mini-golf, and More
Within 40 minutes of the resort are a couple of attractions for the thrill seekers. A couple of go-cart tracks, bumper boats, indoor and outdoor waterparks, and the fun Pirate's Cove mini-golf course are all near each other north of Brainerd. West of the resort about 7 miles is a motorcross raceway and two other racetracks are about half an hour away. Three different hunting clubs are close by: Ringneck Ridge, LeBlanc's Rice Creek Hunting & Recreation, and Little Moran Hunting Club. Indoor rock climbing, paintball, and a zip-line in the woods are only 3 minutes from the resort at Camp Shamineau. Frisbee golf is available at several parks in the area.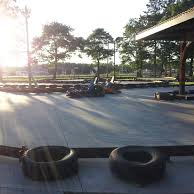 Museums
The Minnesota Military Museum is located on the grounds of Camp Ripley, about 15 minutes away, and offers over 9000 sq.ft of indoor exhibits as well as extensive outdoor displays of tanks, jeeps, aircraft and other large equipment.
The Charles A. Lindbergh House and Visitor Center explores the family life of the famous aviator and is located just half an hour away.
Charles A. Weyerhaeuser Memorial Museum is a beautiful place where people can delve into the area's rich history.
The Minnesota Fishing Museum features over 8000 artifacts in its quest to preserve the heritage and history of freshwater fishing in our state.
Lions and Tigers and Bears, Oh My!
Located just 30 minutes away in Little Falls is the Pine Grove Zoo . Home to a variety of exotic, native, and domestic animals, this beautiful, serene zoo is only $6.00 per person and children 3 & under are free.
Just outside Baxter on 371 is Safari North . This under-the-radar zoo has an incredible variety of exotic animals from kangaroos to giraffes that rivals the Minnesota Zoo or other state zoos.  However, unlike those zoos, you can actually get closer to and interact with many of the animals.  A must visit for all ages!
The Paul Bunyan Nature Learning Center is just 30 minutes from the resort and offers a unique place to learn about the natural world around us in the northwoods.
Camp Shamineau (3 miles away) has a small, but full, nature center with lots of animals to pet.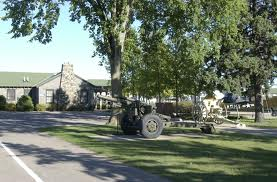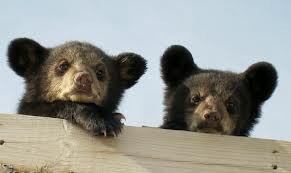 Hiking and Biking
Nature lovers will enjoy the many parks, conservancies, and trails within a short drive of our resort.  The Nature Conservancy has a preserve nearby, and both Pillsbury State Forest and the Charles A. Lindberg State Park are close as well. The Paul Bunyan Bike Trail is a wonderful paved bike and snowmobile trail that extends 80 miles. Its trail head is only 25 minutes from us, but there are scenic country roads and paths connected to the resort that are great for biking, too. Didn't bring your bike? Cycle Path & Paddle has bikes of all kinds, kayaks, and more--and they even deliver to you!